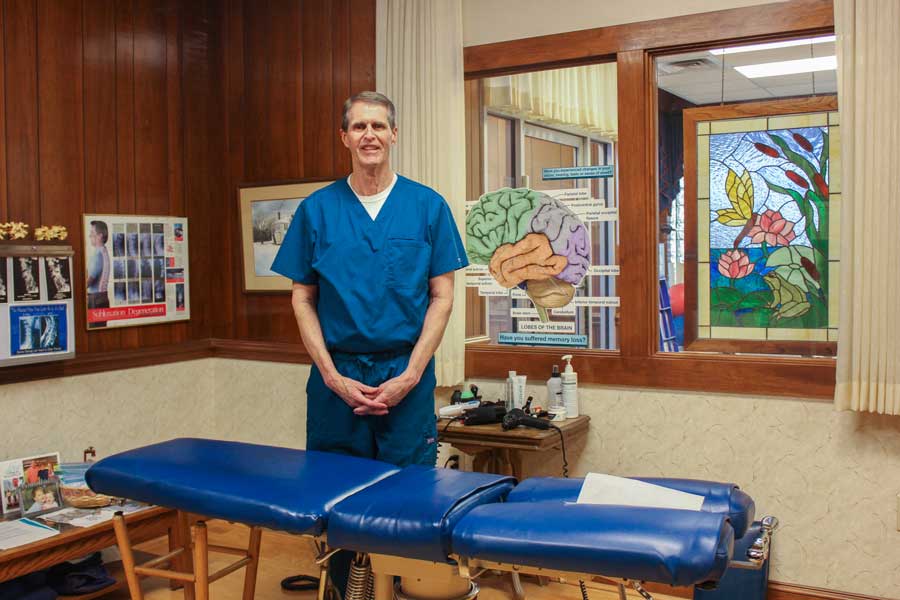 Dr. David K. Naylor opened his practice with two main goals in mind: to help people of all ages alleviate pain and achieve optimal health, without the use of drugs or surgery.
Dr. Naylor is a lifelong resident of Alamance County. Since 1978, he has specialized in chiropractic, acupuncture, and alternative methods of health care without the use of drugs or surgery. He attended Elon University graduating with a Bachelor of Arts in Biology and Bachelor of Arts in Chemistry. He then attended the National University of Health Sciences in Lombard, Illinois graduating with a Bachelor of Science in Human Biology and a Doctor of Chiropractic Degree.
Dr. Naylor continued his postgraduate studies in acupuncture, acquiring 2 Fellowships in Acupuncture from the American Society of Acupuncture and from the International Academy of Clinical Acupuncture. Dr. Naylor is also a Diplomate in Acupuncture with the National Commission for Certification of Acupuncture and Oriental Medicine. Dr. Naylor has taken extensive postgraduate work in nutrition, orthopedics, neurology, Cold Laser Technology, Field Control Therapy, Cranial Low Force Technique, Homeopathy, Bioresonance Testing, Applied and Clinical Kinesiology, spinal rehabilitation and spinal decompression therapy.